Broken Sword The Angel of Death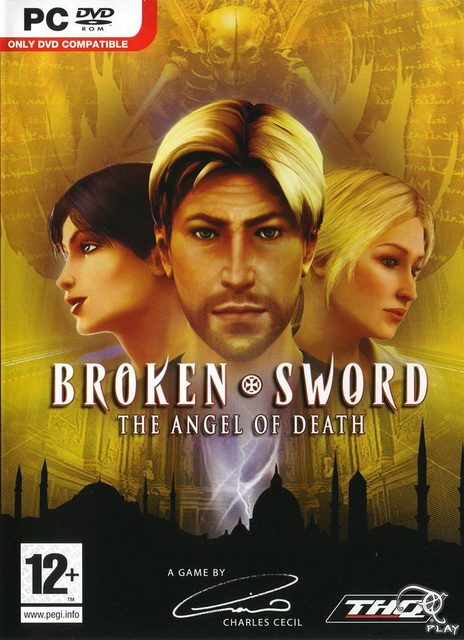 – Broken Sword The Angel of Death Save Game
– Platform: PC
– Status: 100%

Broken Sword: The Angel of Death (Secrets of the Ark: A Broken Sword Game in North America) is a 3D point-and-click adventure game developed by Revolution Software and Sumo Digital, which was released in 2006 in Europe and Australia and in 2007 in North America. Being released only on Windows, it is the only game in the Broken Sword series not to be released on any console. The player assumes the role of George Stobbart, an American patent lawyer, as he and Anna Maria, a girl with an old manuscript, search for a great treasure that the manuscript leads them to. The game uses a point and click interface, though George's moves can be controlled using a keyboard.
Revolution Software and THQ announced The Angel of Death in August 2005. According to game director Charles Cecil, after the release of Broken Sword: The Sleeping Dragon, the demand from fans for a sequel was overwhelming.[citation needed] Though The Sleeping Dragon benefited commercially from being released on console as well as Windows, it was held back by the constraints of the console versions. As a result, The Angel of Death was written for Windows only. As a series' first, it was co-developed by Revolution and Sumo Digital instead of having Revolution as the sole developer. It uses Sumo's Emmersion engine and is the first game in history to be amBX enabled.
The game has received mostly positive reviews, with critics praising it as a fine example in the adventure gaming genre. While most critics agreed the game addressed many flaws in The Sleeping Dragon, it has also received some criticism, particularly for its rushed ending and at times poor controls.

How to install the game save ? (savegame location ?)
1. Extract the .zip archive
2. Copy savegame files to => documents/Broken Sword – The Angel of Death