Donkey Xote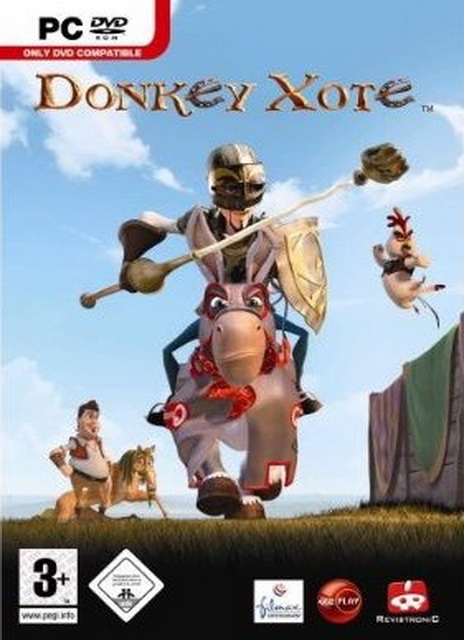 – Donkey Xote Save Game
– Platform: PC
– Status: 100%

Donkey Xote is a 2007 Spanish-Italian CGI animated children's comedy film based on the Miguel de Cervantes y Saavedra novel Don Quixote, starring Andreu Buenafuente, David Fernández, Sonia Ferrer and José Luis Gil. Under Lumiq Studios[1] executive producers Giulia Marletta, Paco Rodríguez and Carlos Fernández, the screenplay was written by Angel Pariente and directed by Jose Pozo.[2][3][4][5]
The lead character of Rucio intentionally bears a resemblance to the character of Donkey from the Shrek film series.[6][7][8][9][10]
The film was presented at the Cannes Film Festival in May 2012.[11]

How to install the savegame ? (save game PC location)
1. extract the .zip archive
2. copy savegame files to => <Game directory>